Congratulations

On Investing In Your Health, Happiness, And The Ultimate Weight Loss Protocol!
We're truly honoured to be a part of your weight loss journey, and we're here to make sure you have a truly fantastic and successful experience.
Let's take a look at what your journey is going to look like…
The Ultimate Weight Loss Protocol Handbook
To make life extra easy for you, we've taken the key information from your videos and put it together as one simple download.
We'd highly recommend…
Keeping this in a safe place, as it contains everything you need to set yourself up for success in just seven simple steps.

Printing it off, so you can stick pages on your fridge, and complete your bonus exercises.
Your Recipe Inspiration Book
Here, you'll find lots of protein-rich, nutrient-dense recipes to inspire you on your weight loss journey. Whether you'd like to spark your creativity to cook some satiety-inducing breakfasts, exquisite lunches/dinners, or mouthwatering Cheat Treats… We've got you covered!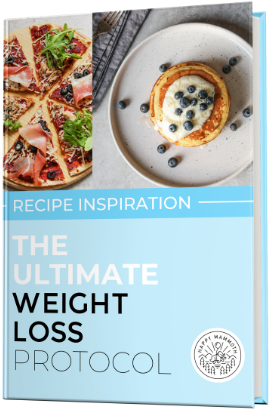 After watching these videos, you'll know exactly what to do and when to do it, leaving you feeling confident, empowered, and raring to go in just seven simple steps.
Let's Go!
Step 1:

Easy Supplement Protocol
Step 2:

Foods To Add (Optional: Foods/Drinks To Avoid)
Step 3:

7 Keys To Fast, Easy, And
Successful Weight Loss
Weight Loss Success Mindset
In this bonus section, our Health Coordinator and certified counsellor, Katie O'Hara, will help you to develop a mindset for weight loss success. From knowing which areas to initially focus on to setting and achieving your goals, no stone is left unturned in making sure that the future is yours for the taking!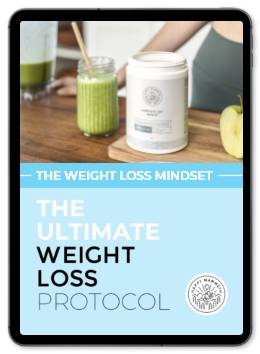 Step 4:

The Wheel Of Life
Step 5:

The Wheel Of Wellness
Step 6:

Setting SMART Goals
Step 7:

Understanding SMART Goals
Phase 3: 'Easy Success Group' Live Motivational Calls
And that's it! You now have all the tools and resources you need to lay down a strong foundation for your new weight loss journey.
However, if at any time throughout your protocol you…
Find yourself self-sabotaging

Feel unmotivated or alone in your journey

Struggle taking your supplements consistently

Have doubts arise that the healthy body you deserve can be yours…
Then our Easy Success Group is for you! Each month, we'll host a Live Motivational Call that will leave you feeling…
Motivated — Sometimes, all you need are some words of encouragement from somebody who KNOWS you can do it… because you absolutely can!

Inspired — Having helped thousands of women from all walks of life successfully lose weight, you might need to hear stories about how some women… just like you… navigated their weight loss journey, despite the challenges that life threw at them.

Confident — We'll reflect on the past month — Looking at what did and didn't work for you… Mapping out the following month with achievable, actionable steps
If you have any questions, or need any support in the meantime, don't hesitate to email our friendly Customer Support team at support@happymammoth.co.
We're rooting for you every step of the way! Bye for now 💛