Love Happy Mammoth?
You Can Now Refer Us To Others And Earn Extra Cash
For every referred customer, you'll receive €10 to spend in our store or exchange for various gift cards. Plus, your referral will get a €10 discount for their first purchase with us.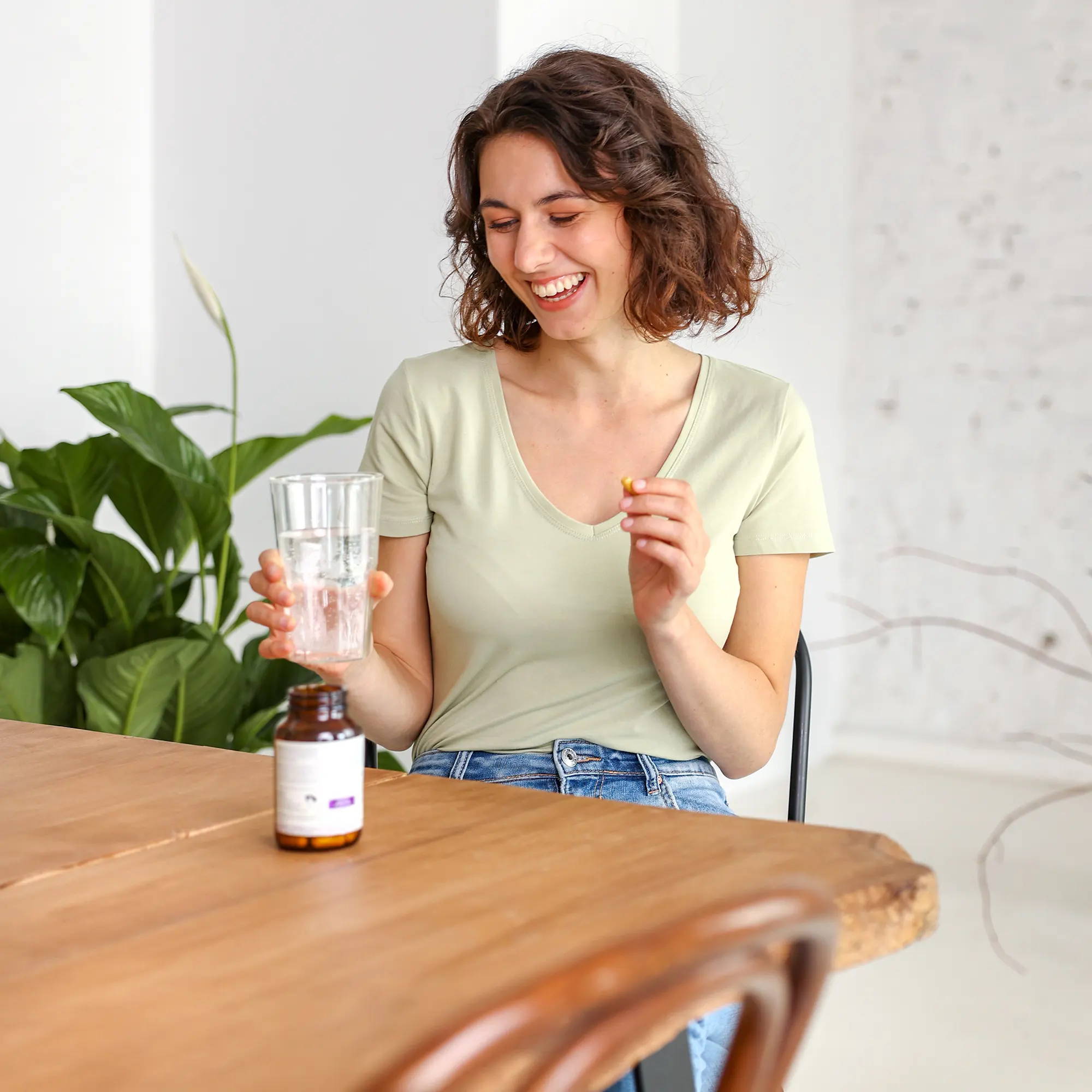 5 Reasons Why You Should
Join Happy Mammoth Referrals
You help your friends overcome their health struggles with our natural formulas
You earn €10 for every successful referral. You can use this extra cash in our store or exchange it for gift cards to different shops, cafes, and restaurants
Your referred person gets a €10 discount on their first purchase with us
You join an Exclusive Early Bird Club with early access to new products and sales
You earn extra cash in an ethical and fulfilling way — by sharing natural, pure, and effective formulas that transform the lives of over 540,000 (and counting) women worldwide
It's really simple. You love our formulas. You know they work. And you probably have friends, followers, or know people that would benefit from trying Happy Mammoth. So why not help them and tell them about us?
By referring them to us, you're giving them an opportunity to solve their stubborn hormonal or gut problems. And you're helping us spread our message of health, happiness, and empowerment — and we want to thank you for that.
That's why, when you join the Happy Mammoth Brand Ambassador Program, you'll earn €10 for every successful referral. And your referral will get a €10 discount. It's an ethical, satisfying, win-win situation.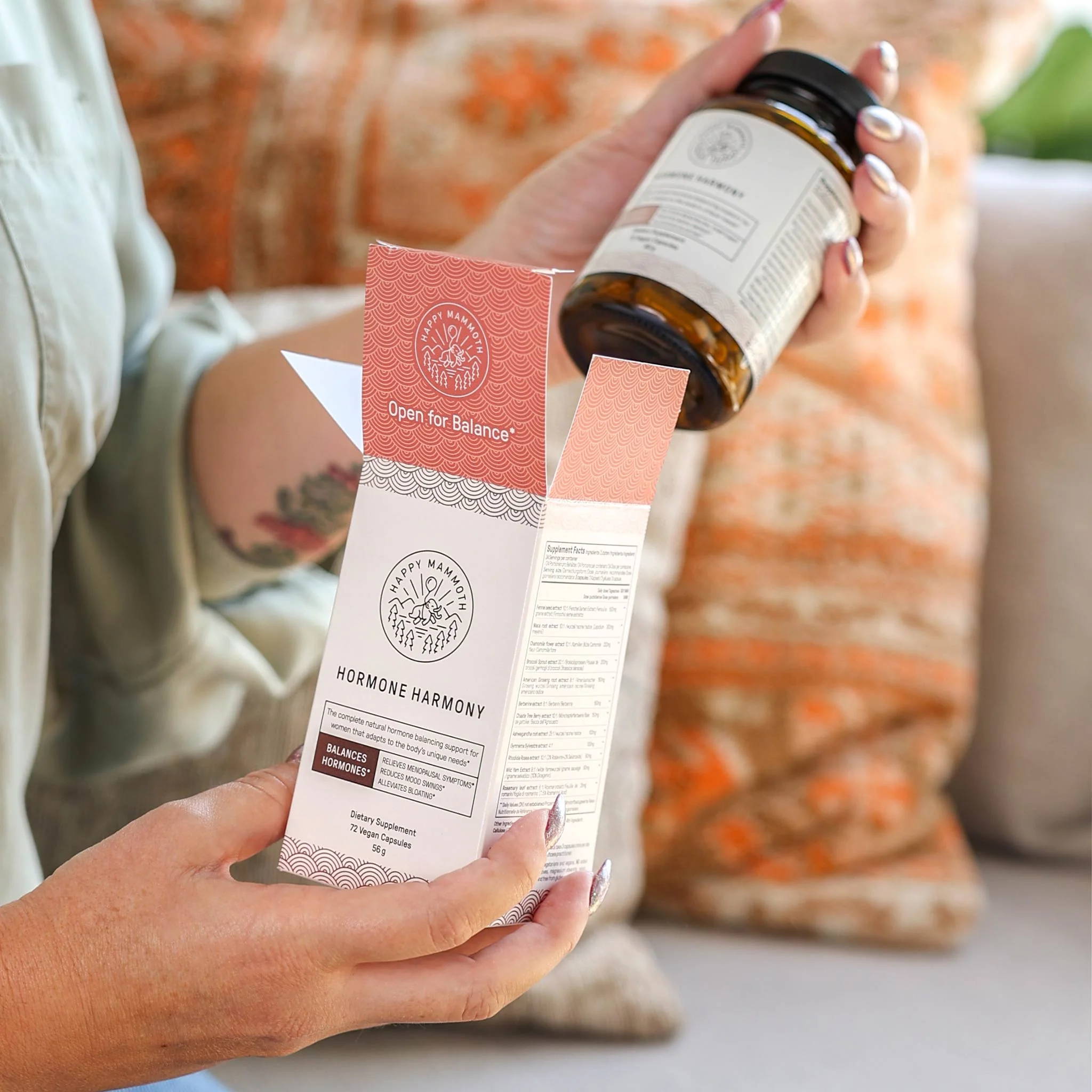 Simply provide your name and email address in the Application Form on this page. Next, you'll receive an email with your unique Referral Code. Then, just ask your friends or followers to use your Referral Code with their purchase — and that's it! You'll automatically earn €10, and they will receive a €10 discount.
What You Can Do With Your Referral Money
You Can Spend Your Extra Cash In Our Store — And Save Money On The Natural Formulas You Love.

You Can Also Exchange It For Gift Cards To Popular Shops, Cafes, And Restaurants.

What Shops, Cafes, And Restaurants? The List Of Our Partners Is Endless, But To Name A Few: Starbucks, Amazon, Uber...⋆
See below for our most frequently asked questions. If you don't see your answer or just want to say hello, send us an email at support@happymammoth.co. Our support team will be happy to help you!
Are there products for which referral codes are not valid?
Yes! The discount is not valid for subscriptions or special bundles.
Your link/code has been emailed to you. If you haven't received it yet please check your junk or spam folder. If it's not there click here to get in contact with our Customer Care team.
All commissions and payouts are tracked through the Social Snowball dashboard. You can complete your registration by clicking here.
How much will I get paid?
All commissions are produced in EUR currency value (10EUR). You will earn a commission everytime someone makes their first purchase using your unique referral link/code.
All commissions are sent directly to your email inbox, then you will have the choice to redeem your owed commissions via digital rewards.
Gift card availability may depend on your region.
Your payment will become available 30 days after the sale. As soon as the amount is available we will notify you by email.
Can I be removed from the referral program?
Yes. We work closely with our fraud center to maintain the health and well-being of our program to ensure that all referrals are legitimate. We reserve the right to revoke your program eligibility at any time for any reason which could result in the forfeit of unpaid earnings.
We do not allow the sharing of codes to discount aggregators such as Honey, Coupon Bird, Coupert, WeThrift, and many others. If your code is found on these platforms you will lose your referral comissions and be banned from the program.
Your discount link/code will remain the same for the lifetime of the program. If we make any changes to the referral program or your unique link/code, you will be notified via email with further instructions. Please ensure to check your spam folder if you can not locate the email.
Why isn't my €10 discount code working?
During our Seasonal Sale, all discount codes for the store will be deactivated. However, you can still take advantage of your €10 earnings by sharing the sale with your friends and family and having them make their first purchase through your referral link.
⋆ Gift card availability may depend on your region.
The Brand Ambassador program is exclusively available for individuals. Companies and coupon sites are automatically banned.
Happy Mammoth (Happy Koala LLC.) reserves the right to make any changes to the Brand Ambassador program at any time.

Your heading text goes here